The following is a sponsored post from Groupon. All opinions are my own and not influenced by compensation.
Hello Lovlies!
How are things in your part of the world? Here they are good. Enjoying the summer months with my kids.
I love doing things with my kids but being a single mom has it's financial challenges.
This is why I LOVE seeing what Groupon has to offer to help me spread my income for as far as it can possibly go.
One of the things my kids LOVE to do is go to the movies. Well if you have been to any theatre lately you know you can easily drop more than $50 for 1 show!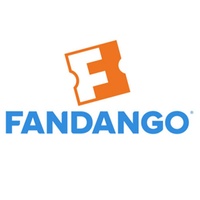 That is ridiculous and that is one of the reasons I love Groupon! I can get a great deal to take my kids to a Fandago theatre thanks to the coupon deals available through Groupon.
Go ahead….check them out and see for yourself.
Fandango is only one of many many merchants your can save a bundle with!
Save Money Shopping Everyday Groupon Your Coupon
Don't delay! Go and save today!
Until next time!